Untangle The Web
2016-06-20
Untangle the Web was a workshop to teach middle-schoolers about web application security.
250 students completed the hands-on lab as part of the 2016 GenCyber program, cosponsored by the NSA and the NSF, at Cal State University San Bernardino.
The participants used Google Chrome's Developer Tools to complete hacking-themed challenges.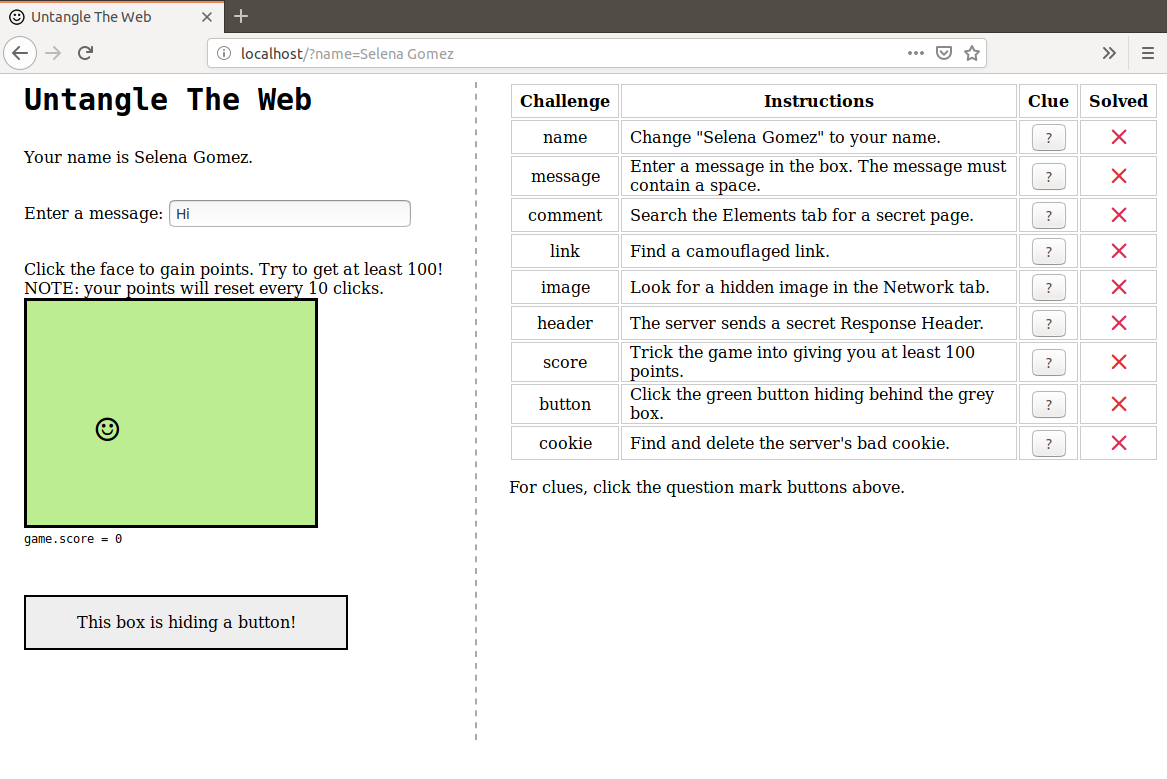 Inspired by: learning how to attack software